Alaskan Malamute Afghan C2C Crochet Pattern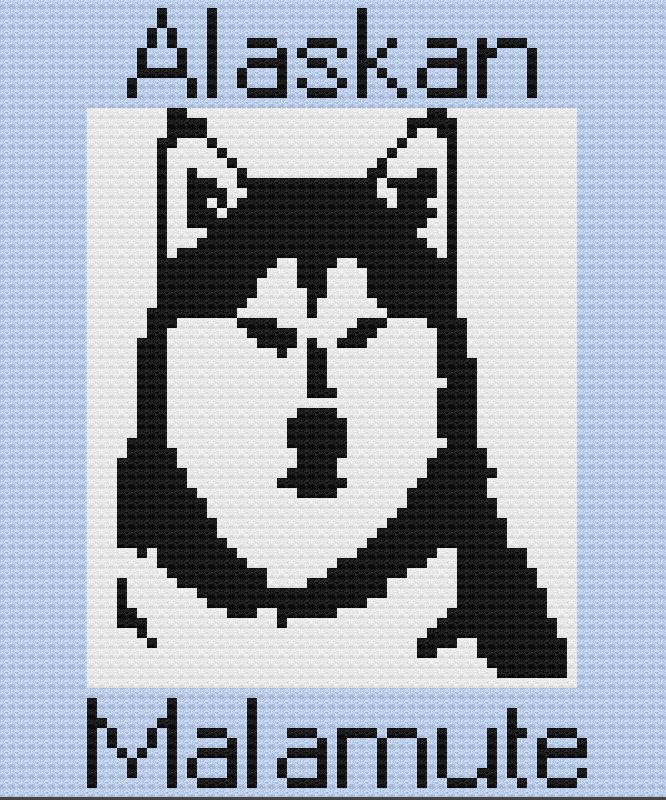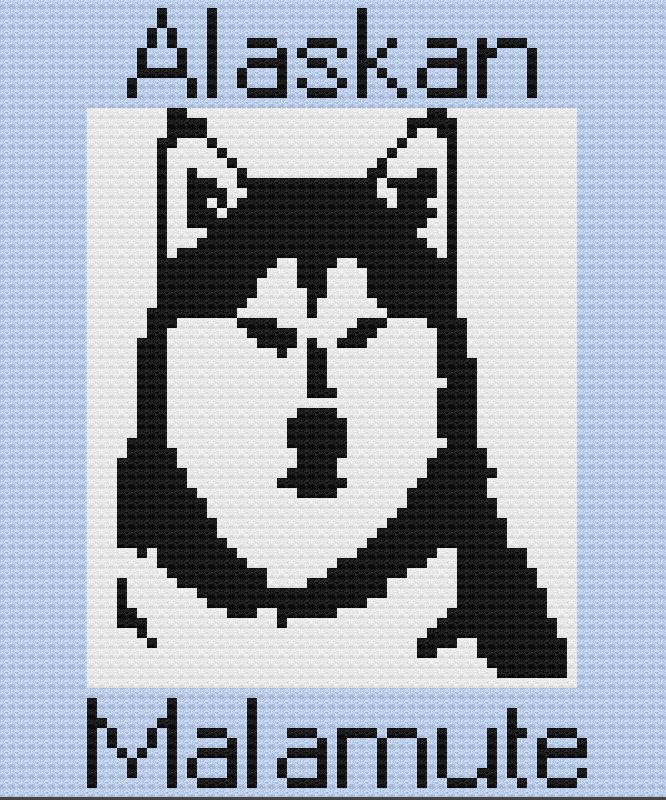 Alaskan Malamute Afghan C2C Crochet Pattern
The Alaskan Malamute is such a beautiful and strong breed! The afghan doesn't do him justice! Many other dog breeds available as well. Don't see yours? Send us a request!

What you need for the Alaskan Malamute Afghan:
· Medium Worsted Weight #4: Blue 843yds, White 697yds and Black 438yds
· Hook = size I
· Yarn Needle
· Yarn Bobbins
Size: 60" x 72"
Gauge: 10 Rows = 9"
Blocks: 67 x 80
All our C2C Crochet patterns are delivered in a pdf format that includes:
**Full size graph which prints out in 4-6 pages (individual squares or very small graphs will just have one graph that fits to a page)
**Graph scaled down to print on one page
**Color coded row by row word chart
**Black and white word chart and
**Basic instructions for the C2C Graph.
**Video links for helpful tips when doing graph projects

So, whether you prefer to work from a graph or hate the counting and like it written out, this pattern has both.

Pattern also has a page that gives additional measurements and yarn requirements for Sport or Baby #2 yarn using either hook F, G or H - Light Worsted Weight Yarn #3 using either hook F, G or H - Medium Worsted Weight Yarn #4 using either hook G, H or I so you can find the right size for you.

You Might Also Like